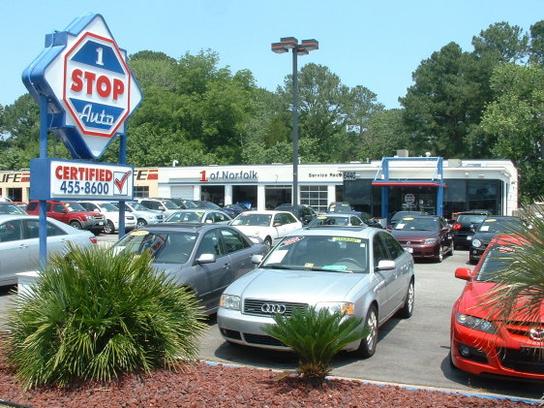 ---

Hi Everyone,

By now all of you have been swamped with numerous emails and ads about Sales and Great Deals! Maybe you have been shown the Blowout Deal of a lifetime, which comes at least once every two or three months. It seems like sales gimmicks have become white noise. We here at 1 Stop Auto have always tried to reach our customers with sincerity and straight forward communication. (With the occasional joke here and there)

We are proud that in 1 Stop Auto's 17 year history we stay away from gimmicks and over dramatic Fake Sales Events. Instead we focus on providing quality pre-owned vehicles and services that protect and serve you!
We take pride in being able to save you money through the $10 oil changes and Free State inspections. We stand by every vehicle sold by providing a 12 month or 12,000 miles Limited Power Train Warranty. The quality and peace of mind is what we try to give to each and every one of my customers.

We provide the best possible customer service. My hope is that every person who walks through our doors recommends friends and family. Consistency and honesty has always been the 1 Stop Auto policy. If you see the 1 Stop Auto difference please let people know on our social community here

We know some of you may have loved ones looking for a vehicle. Here is a link to our inventory. Send us an email letting me know or just send them our way.